You've probably already heard about NUST Community Services Club. How could you not? We are the biggest, most successful society at NUST, after all.
*pulls out shades*
You might also have a fair idea of what we really do here, for orphans, women, transgenders, the physically impaired, the underprivileged and for humanity at large!
And yet, if you're still asking yourself why you need to join NCSC, we completely understand! We know this is a big commitment, and we value that! So, here's our round-up of the top 5 reasons why you REALLY need to join NCSC RIGHT NOW!
1) Good Vibes
At NCSC, we have plenty of positive vibes!  We thrive on them. They keep us going. The overall atmosphere is infectious, it catches on before you even know it! You might come into it as a skeptic, but the more you start spending time in the society, for all the causes that you do, the more it all starts tugging at your heartstrings.
You learn to be a better version of yourself. You grow to be more grateful of all that you have, when you see the stark difference between you and other individuals of the community. You think about the world around you, and emerge as a much better person.
Pfft, no it's not cheesy, but you know what is?
 2) The After Parties!
There are A LOT of events at NCSC, and there is an after party after EVERY. SINGLE. ONE. Right after we get done with our work, we believe in celebrating our success! In a world of muftay, NCSC never shies away from rewarding those who deserve it!
So believe me when I say, yahan sabr ka pizza hamesha acha hota hai (though, on a sidenote, we must admit that C1 ka pizza is an acquired taste. But who cares? Treat tou treat hoti hai! And now you see what we meant by cheesy.)
3) No-Judgement Squad
At NCSC, we have a judgement-free zone. And no, we're not saying that because it sounds cool, we really do mean it!  No matter who you are and what you love doing, we will accept you, give you a home and teach you how to love!
 We believe all human beings are awesome and give everyone an equal chance. Even if you're not an expert in your chosen field, but are willing to work for our cause, we will take you in! We also organise workshops for different portfolios, so that you get a chance to properly hone your skills, something which no other society at NUST does! Because when we take you in, you become a part of us!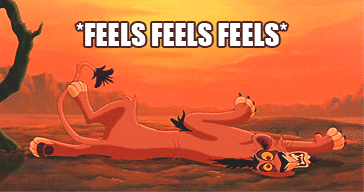 However, if you're still not up for it…well, then…
*cough* warning letter *cough*
4) Commitment to Work
NCSC is not just a society, it's a whole organization! You have to see it to believe it. There is a professional work environment, and everyone is extremely committed to their work. Everything has a formal procedure and a hierarchy is always followed.
Members take what they do very seriously and are very prompt in their actions. They meet deadlines, there is always a wide pool of people to take up the role of Event Heads, and they are more than willing to do whatever they can, regardless of whether it's 'their division'.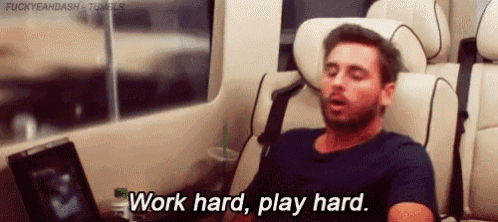 So, once you're in NCSC, you will learn work ethics like nowhere else! I mean, we all know that everyone at home calls you 'kabhe tou koi kam karlia karo' affectionately, but once you join NCSC, that, my friend, will change!
Workaholics Unite (right after we're done with this task, of course)
Waisay bhe, parhai may itni koi tabahi tou machani nae apnay, why not channelize your extra energy for a good cause? And honestly, C3 is Monal only the first few times. Then it'll be like any other dhabba, so you might as well ditch those trips and come join us!
5) It's Family!
At the end of the day, NCSC is not just a society, it's an identity! You become a part of the largest family at NUST, and by that we mean wherever you go, no matter which department you're in, you do find apnay NCSC kay loug, there. And even though we are more than 200 people, it never grows impersonal. The president tends to know every single person in the society. It's like a big old Star Plus khandaan (without the drama, of course, or is it?)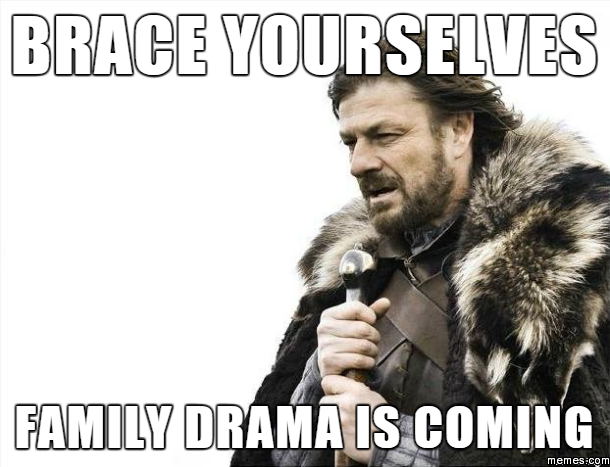 It's a family which manages to find fun everywhere, works when required, throws the best parties (yes, we also throw awesome farewells (Read: roast-fests for the entire council, specially the graduating batch), which will leave you in stitches) and goes on the most amazing outstation trips (did someone say camping? Uhh yes, we did!). But to top it all off, it sticks together, come what may, and that is what makes it all worthwhile!
So, are you still considering this?
We hope not!
Because, you might think you're cool, but if you're not NCSC-cool, are you even cool?
*the crowd roars in disapproval*
Start applying at the link below:
https://docs.google.com/forms/d/1gF5m3g0lN2WdP9RHDXjak6H0qM30Nwc9GlrQp5ip8ik/viewform?edit_requested=true
GET your passion for helping humanity out and bring forth your A-game, SET your goals straight and join in what matters, and get ready to SERVE the community!
What more is there to say?
On your marks, GET, SET, SERVE!
 Mahnoor Fatima
Head over to our YouTube channel to know more about us!
https://www.youtube.com/channel/UCMoOIb8TMQ-foann-zvzAAA
Cover Credits:
Huzaifa Irfan,
Team Graphics, NCSC